Meet Movitra: the brand to add to your eyewear rotation
Meet Movitra: the brand to add to your eyewear rotation
It happened one sunny day at the Italian beachside in 2016. A mother bent down to hold her child's hand and in the process, her sunglasses fell in the sand. A seemingly insignificant moment witnessed by three friends Filippo Pagliacci, Giuseppe Pizzuto and Diego Ponzetto, but one that would plant seeds of inspiration for a new idea. The woman's frames had been unmistakably scratched - something that we've accepted from the normal wear and tear of wearing sunglasses. Yet the trio began to think, was there a way to design eyewear that was self-protective?
Too often we make the mistake of confusing design with aesthetics, overlooking functionality.
So began the story of Movitra, a Milan-based eyewear brand that takes its name from two Latin words, Movere for movement and Vitra for glass. A portmanteau that highlights the founders' vision, to balance practical use with beauty for a look that is stripped of superfluous embellishments but is all together dynamic and fluid. An idea echoed by co-founder and creative director, Pizzuto: "Too often we make the mistake of confusing design with aesthetics, overlooking functionality."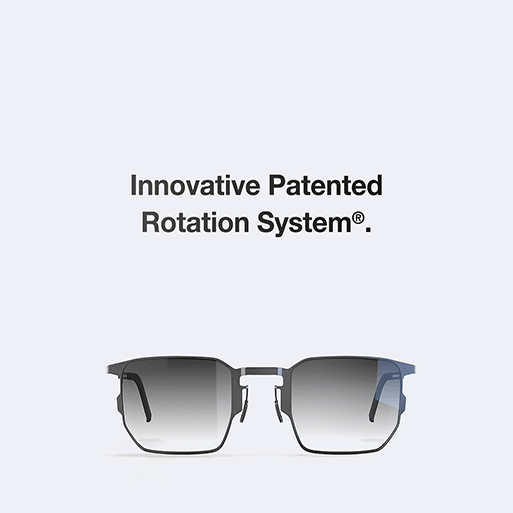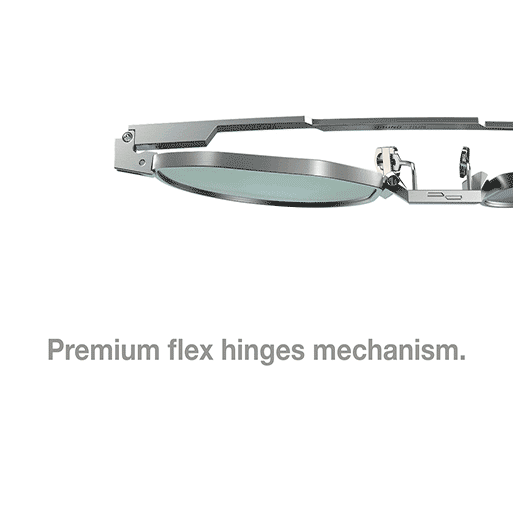 Functionality was definitely not overlooked when Movitra created their stress tested patented rotation system that is implemented in all models. Featuring a mechanism on either side of the bridge that allows the frame to be rotated on itself and folded on opposite sides, frames are safeguarded from potential falls and scratches.
Every Movitra model features a snap-fit mechanism which allows the frame to be rotated in the middle and folded on opposite sides of the lenses.
The technical excellence doesn't stop at this unusual rotation ability, but touches every aspect of design. From made in Italy production to the sourcing of high-quality materials such as titanium for the adjustable nose pads and anti-reflection, 100% UV protected Zeiss lenses, these sunglasses are undoubtedly built to last. So sure of this fact, Movitra promises customers a lifetime guarantee of use for every frame. All you have to do is register your model through the QR code that comes in the packaging.
Though function has always been a driving force for the house, Movitra's unmistakable technical appeal is backed up by aesthetic considerations. At first glance, sunglasses seem minimal in terms of design, but it is precisely this stripped-back allure that exhibits a clear attention to detail.
With each model named and inspired after famous Italian architects and artists, silhouettes showcase an impressive individual spirit. From their irregular geometric shapes to flattering color pairings; it's clear that frames are a promising force for Italian design.