8 Glasses to Inspire a Workwear Wardrobe
8 Glasses to Inspire a Workwear Wardrobe
Whether you work from home or are back in the office, finding the balance between office wear while staying true to your personal style can be tricky. To aid in the search for your next staple eyeglasses, our editors have rounded up their favorite professional silhouettes.
From retro-influenced designs to modern round shapes and elongated frames, these looks create an inspired touch, perfect for your early morning Zoom calls or your after lunch meetings.
Statement Squares
Classic and communicative, square-shaped eyeglasses are a flawless choice. Highly versatile, pick the style that matches your workwear mood. Rounded-square frames give a softer, elegant look, while a cutting-edge outline creates a bolder, angled appearance.
Oversized yet minimal, Garrett Leight Doreen eyeglasses are the ideal choice for evoking a subtle vintage look. Ultra-lightweight due to their thin acetate frames, their shell crystal color adds a soft luminosity.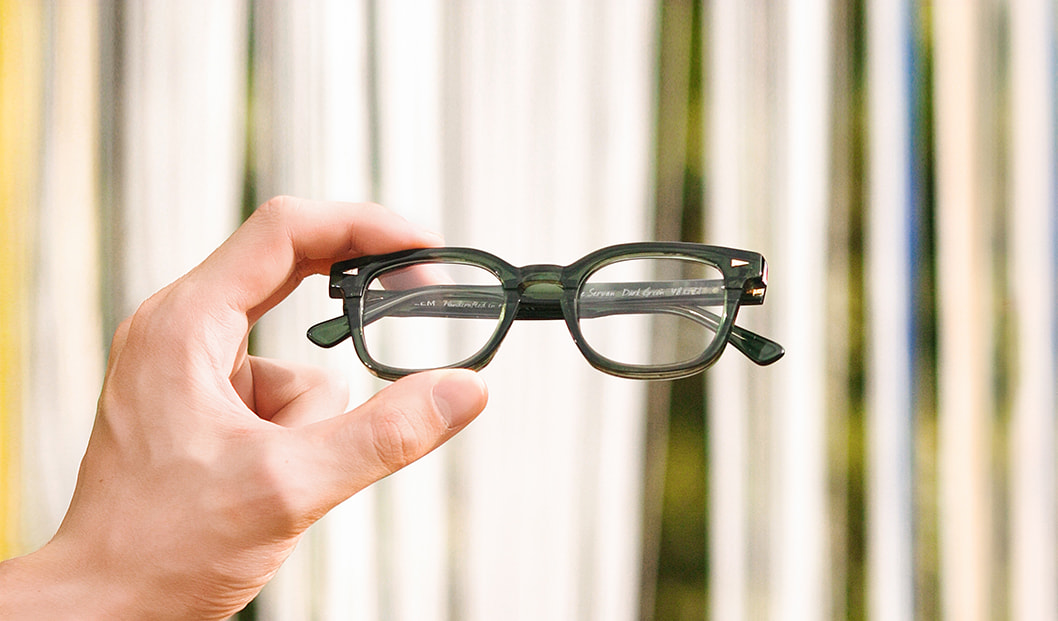 Distinguished by their rounded curves, Ahlem Rue Servan eyeglasses* highlights an understated elegance with its sculpted bottle-green frame and classic keyhole bridge. Triangle plaques on the frame front show off thoughtful details with layers of sophistication.
* This style is no longer available in our shop.


Distinctly bold, Balenciaga BB0130o eyeglasses are characterized by their cutting-edge angles and thick black rims. With their authoritative design, these specs add a contemporary vibe to this original silhouette.
Rectangular Redux
Smooth and streamlined, rectangular eyeglasses showcase a wide profile with elongated lenses and a slim frame. Ideal for accessorizing your style while staying minimal and smart, this unisex shape is highly adaptable.
Saint Laurent SL 454 eyeglasses are the best choice for fans of a lightweight optic lens. With thin black acetate rims, this pared back style goes with any outfit, bringing a hint of luxury to the everyday.
Gucci GG0914O eyeglasses reveal a thicker acetate frame for a more defined optical look. Beveled edges and gold hardware details evoke the brand's love for creating a staple design with a unique twist.
Rounded Rims
An iconic style, circular frames have been the signature choice for CEOs and creatives alike, think Steve Jobs or John Lennon. Today, modern touches bring this classic look to center stage with playful pops of color and contrasts.
With its blue acetate frame, Eyepetizer Six eyeglasses are a spirited choice for adding color into your work wardrobe. With their fluid, complementing curves, they are sure to brighten up your look through the screen or in person.
Ray-Ban RX2447V eyeglasses highlight a playful attitude with their contrasting materials. Brown tortoise plays against gold metal rims and black acetate tips, for a look that is equal parts intelligent and inviting.
Captivating Cat-eyes
Feline and angular, the retro cat-eye shape has been redefined for decades with modern twists and a forward-facing vision. With its uplifting angles, this distinctive silhouette works to elevate your features.
Julius Tart Optical Countdown eyeglasses reimagine this vintage-influenced shape for contemporary times with its semi translucent crystal acetate and ridged temple ends. Classic like black, but softer, brown frames help lighten any unwanted shadows.
Creative Direction: Daniela Vutera
Photography: Ignazio Marsolo