Black Sunglasses: Summer's Signature Accessory
Black Sunglasses: Summer's Signature Accessory
In the summer, finding staple shades is a must for enjoying days under the sun, and opting for an all-black look is a simple way to elevate any outfit. Monochromatic in palette and innovative in design, black sunglasses strike a confident chord.
Reimagining the quintessential pigment in their own ways, luxury houses and independent brands are showcasing their fashion-forward takes on this season's all-black frames. From Balenciaga's bold, oversized silhouettes to CHIMI's contemporary lightweight shapes and Valentino's high-glamour designs, our hand-picked curation finds the best uncomplicated sunglass styles.
Playful Definition
Unquestionably striking, geometric frames radiate a unique allure with their avant-garde shape.
Part of a limited edition collaboration with Eyepetizer, the Claire x Mia Burton sunglasses feature a weightless, minimalistic frame with geometric metal rims and gray lenses.
VERSACE Ve4361 sunglasses exhibit a strong design with a thick rim and angled rectangular lenses, for a futuristic feel with signature gold Medusa medallions that radiate the high fashion house's decorative spirit.
Revisited Classics
Pared back and covetable, square-shaped sunglasses are an iconic staple for a sophisticated outlook.
The ideal complement to a minimalistic ensemble, CHIMI 02 sunglasses are characterized by a glossy black frame and black gradient lenses. Their curved angles and polished edges showcase the Swedish eyewear house's handcrafted touch.
Ahead of the Curve
Sporty wraparound sunglasses highlight a sleek outline for a cutting-edge feel. These sunglasses can easily be paired with casual streetwear fits for a distinctly cool edge.
Balenciaga BB0154S sunglasses balance this monochromatic tint with maximalist proportions. Oversized, these shades display an athletic aesthetic with their elongated lenses.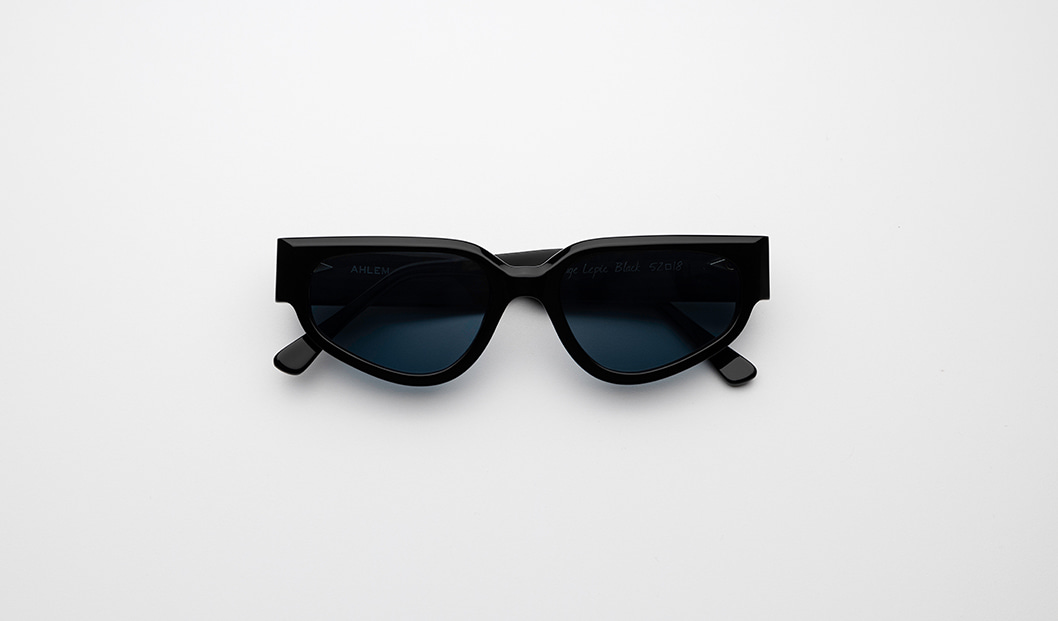 Ahlem Passage Lepic sunglasses* pair a smooth black frame with contrasting blue lenses. With its cat-eye shape and wide temple arms, this two-toned model is a winning accessory for mixing up your summer style.

* This style is no longer available in our shop.
A Vintage Flair
Bold, fearless cat-eye shaped-frames play with exaggerated outlines and curved angles.
Distinctive and dramatic, Valentino VA4090 shades are a retro 50s nod with its own luxury twists. With its elaborate acetate frame and V cut-out temple arms, it's a maximalist style with high glamour influences.
Creative Direction: Daniela Vutera
Photography: Ignazio Marsolo