Best-Dressed: Our Favorite Men's Eyewear Styles at the 2023 Oscars
Best-Dressed: Our Favorite Men's Eyewear Styles at the 2023 Oscars
Award season is back, and while 95th Academy Awards are for celebrating the best in film, we couldn't help but notice some serious menswear style moments that defined the red carpet this year (or perhaps more accurately, the champagne carpet). Here are our 4 men's eyewear looks from the 2023 Oscars that won our hearts.
Brendan Fraser in vintage-inspired specs, à la Oliver Peoples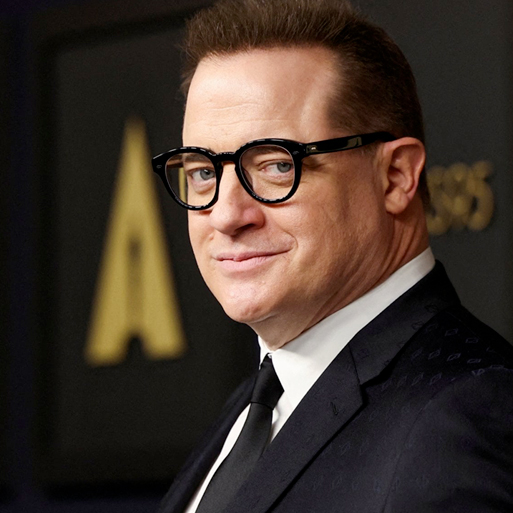 Brendan Fraser wins the Best Leading Actor for ' The Whale' - Photo Credits: Reuters
Brendan Fraser took home for Best Actor for his performance in Darren Aronofsky's 'The Whale.' With thirty years in the industry, it marked Fraser's first Oscar nomination and win. The legendary actor looked sharp in a Giorgio Armani suit and black-rimmed glasses: while the frame brand hasn't been confirmed, the actor has been seen wearing Oliver Peoples glasses at previous award ceremonies this year, and we'd bet these Oliver Peoples Cary Grant specs are an exact match.
Ke Huy Quan in Oliver Peoples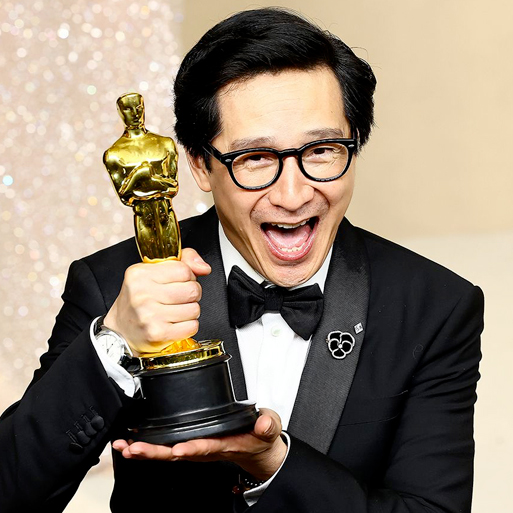 Ke Huy Quan at the 2023 Oscars - Photo Credits: ARTURO HOLMES/GETTY IMAGES
While you might remember a young Ke Huy Quan from '80s throwbacks like the Goonies or Indiana Jones and the Temple of Doom, the actor made headlines last night as he took home the award for Best Supporting Actor for his performance in 'Everything Everywhere All At Once.' It was clear for the actor that the moment marked a Hollywood comeback, and it definitely had at least one of us holding back a tear. And in his vintage-inspired Sheldrake eyeglasses from Oliver Peoples, Quan certainly made a winning impression.
Lenny Kravitz in Saint Laurent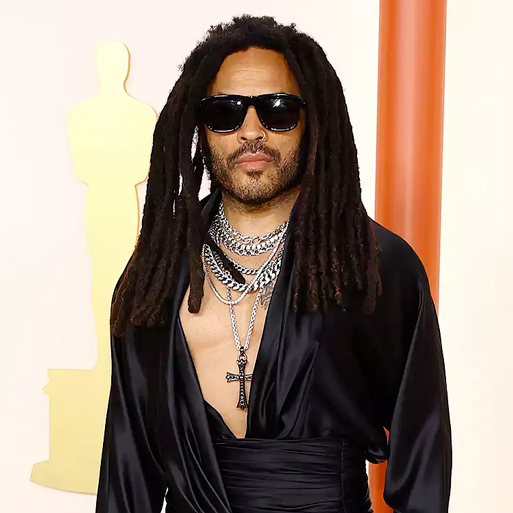 Lenny Kravitz at the 2023 Oscars - Photo Credits: MIKE COPPOLA/GETTY
Lenny Kravitz led an emotional performance for the 'In Memoriam' tribute at the Oscars. In true Kravitz fashion, his style was unparalleled, showcasing the artist's true love of rock 'n' roll, shown through his all-black outfit and bold accessories.
Seth Rogen in Garrett Leight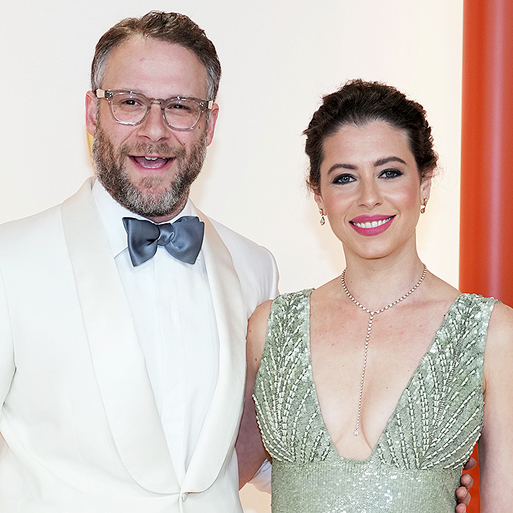 Seth Rogen at the 2023 Oscars - Photo Credits: KEVIN MAZUR/GETTY IMAGES
It's safe to say that Seth Rogen definitely has a thing for GLCO eyewear; he's been seen in the past wearing Mr. Leight's Wilson M frames. The L.A. look striked again last night with Rogen wearing Garrett Leight's Regent glasses in light gray. The actor has definitely matured his look without losing his easy-going Californian vibe. The perfect style match, we have to say.
You may also like: