Our Editors' Guide to Perfecting Holiday Style
Our Editors' Guide to Perfecting Holiday Style
Finding style inspiration in the dead of winter is no easy task. We get it, with the coldness rolling in, making the choice to stay at home has almost become part of our natural routine. Yet with the holidays just around the corner, we find ourselves looking forward to spending festive days and nights with loved ones under twinkling city lights, and feel good doing it.
From jet-setting aviators to ultra glamorous cat-eyes and retro-inspired roundness, whichever look you covet, our holiday selection adds a much-needed sparkle to your winter wardrobe.
For the Bold Dresser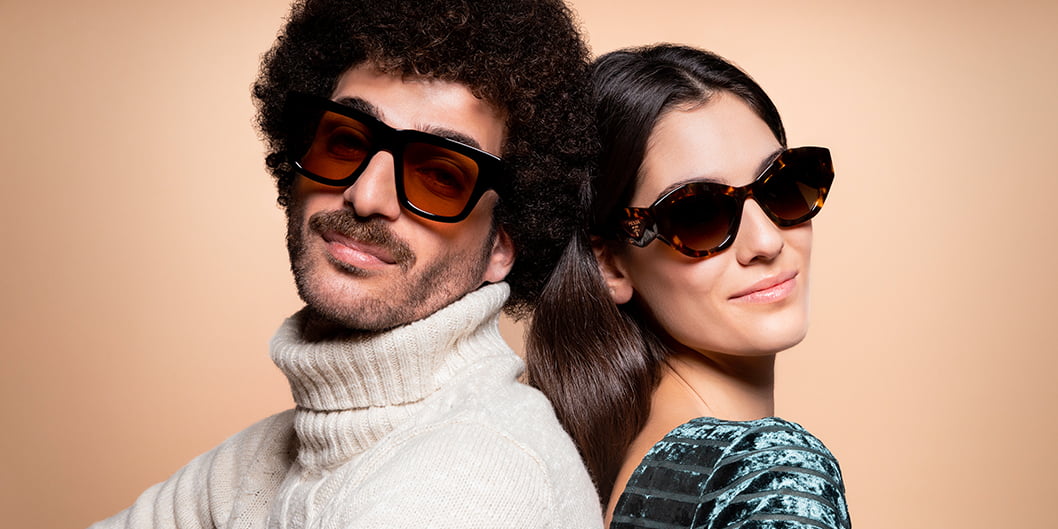 As any maximalist knows, bolder is always better. Yet, as the maximalist also knows, your clothes shouldn't speak for you, and neither should your frames. With sharp angles and thick acetate lines, these frames welcome the attention without taking over.
Statement silhouettes, such as Prada's Havana cat-eyes are a great place to start for defining your luxury feel while Valentino's embellished, rounded frames express high-octane glamour for a look you'll never tire of. If you crave an experimental accent, go for Lesca's Dada sun shades. With their crafted geometric rims, these shades radiate the French house's pure creative energy.
For the Whimsical Wearer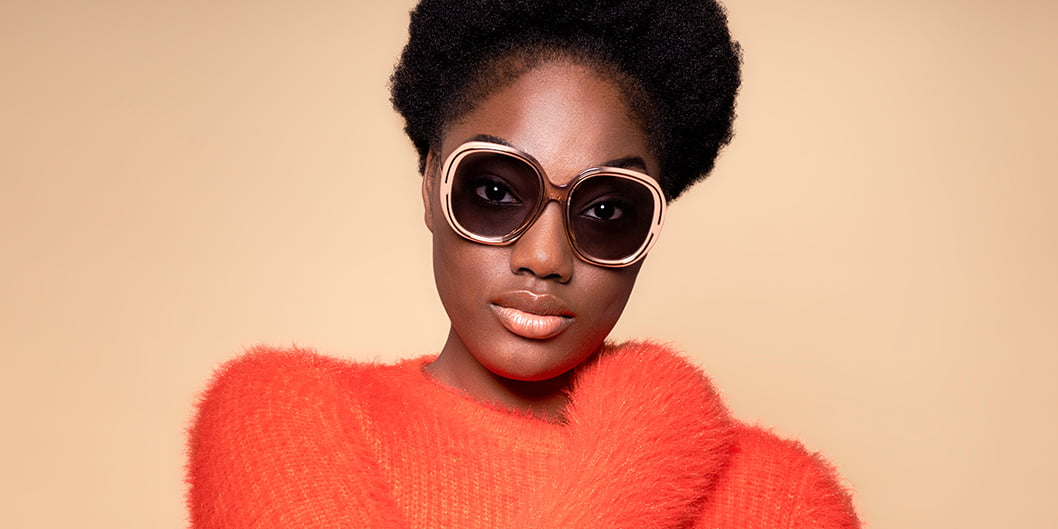 Updating your wardrobe with a whimsical touch is a sure way to lessen the cold winter weather blues. It's time to listen to your inner child with playful style updates in the form of joyful pastel hues, warming gold-tones and unconventional shapes.
Opt for independent Milan eyewear house Eyepetizer's Casino collection frames, the perfect frame to wear around family card game nights, or go for a more heritage look with Chloé's youthfully feminine accents.
For the Travel Bug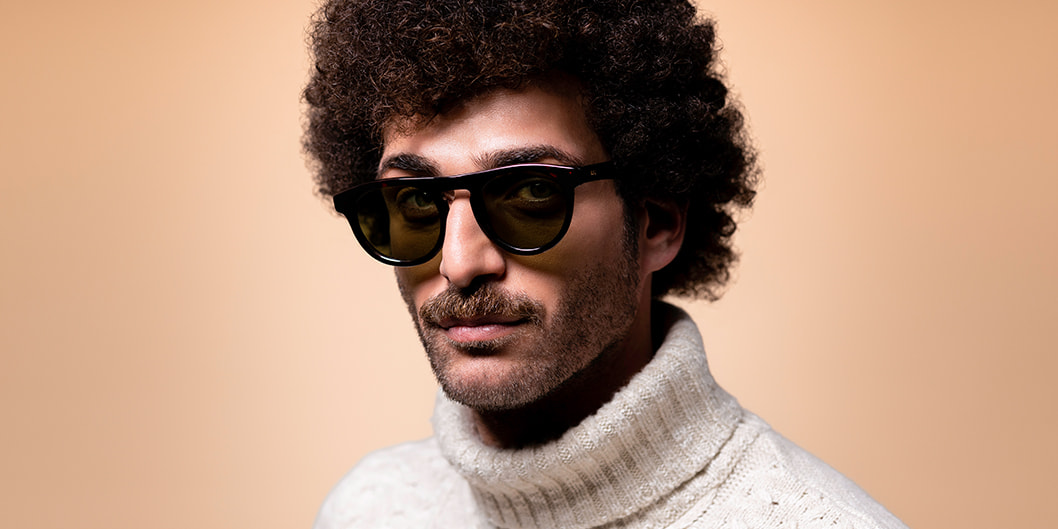 Where you go for the holidays may not always be up to you, but whether you're driving, flying or training it to your parent's, in-law's or those relatives' who you haven't seen in nearly a decade, you can always travel in style.
With their classic cool, aviator frames have long been a favorite for timeless travelers. Precise and sports-inspired, Retrosuperfutre Racer sunglasses are the ideal match for your cross-country road trips with its technical construction and refined Barberini lenses. Or opt to keep it streamlined with Ray-Ban's slim metal aviators for an effortless, lightweight feel. If you crave a more modern look, go for an oversized square-silhouette, seen in Bottega Veneta's retro style. You'll be channeling famous jet-setter Jackie O herself.
For the Sartorial Styler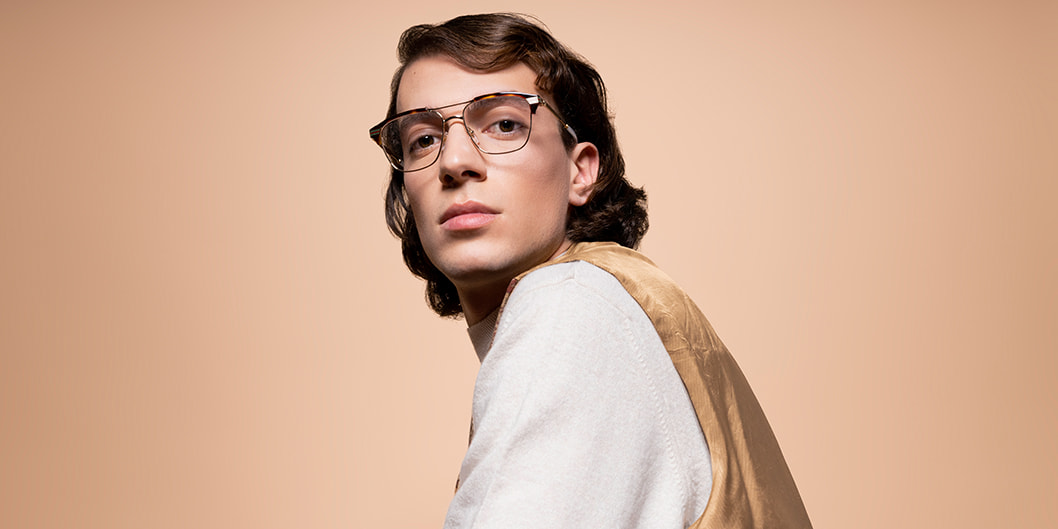 There is something that is always refreshing about a good, tailored look. After all, there is a reason classic frames never go out of style. Crafted and curated, sleek eyewear with timeless detail completes any holiday ensemble.
Gucci eyeglasses establish a timeless look with their astute browline detail, crafted in a lightweight square frame. If you're seeking casual cool, Oliver Peoples Sheldrake eyeglasses pair perfectly with and a button down shirt, or elevate your ensemble with Bottega Veneta specs and a fitted blazer. Dressed up or down, Oliver Peoples Ollis frames are highly versatile for a flattering fit, even when paired with your aunt's homemade Christmas sweater.
Creative Direction: Daniela Vutera
Photography: Ignazio Marsolo