Committed Craft: In Conversation with Mathieu Lesca
Committed Craft: In Conversation with Mathieu Lesca
In 1964 Lesca Lunetier was born in a small workshop located in the 19th arrondissement in Paris. Originally founded by craftsman Joël Lesca, the family brand has since grown to become synonymous with impeccable design, attention to detail and expertly crafted eyewear. We talked with Joël's son, Mathieu Lesca, about how the label's nearly six decades within eyewear production have maintained their uncompromised vision for quality and creation.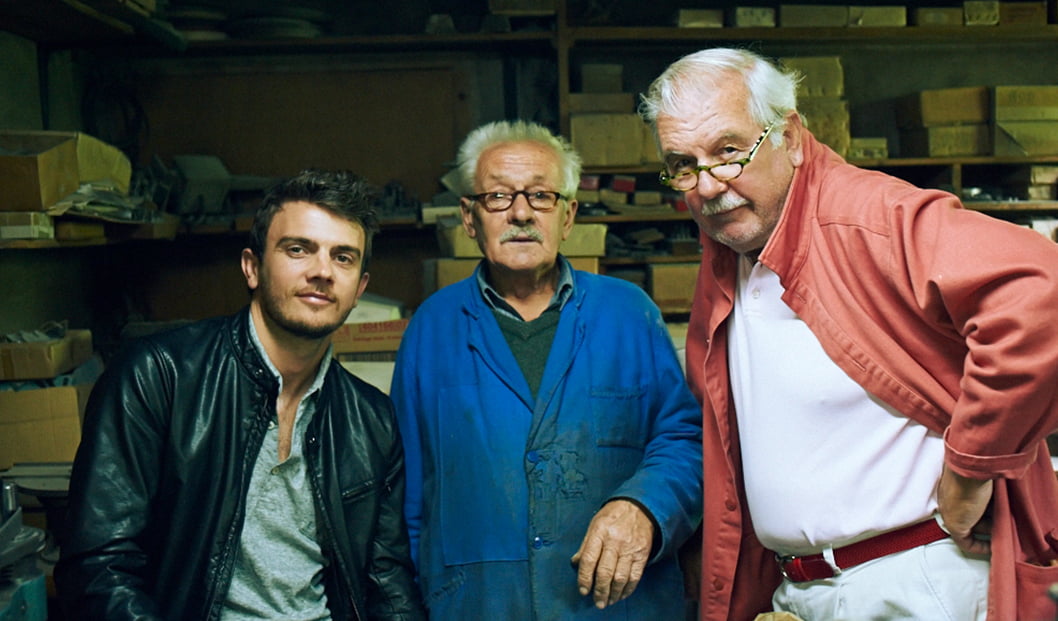 Lesca Lunetier, a family-owned business with an eye for impeccable craftsmanship.
A History of Devoted Design
Since its very beginning, a big influence for Lesca Lunetier has always been architecture. For Joël Lesca, the similarities between an architect and craftsman were many. "My father loved architecture, and an architect's approach is in fact very similar to that of a craftsman." Mathieu explains, "How to find the best materials, the pure line of thought, being mindful of details and transforming simple design into an object of pure beauty."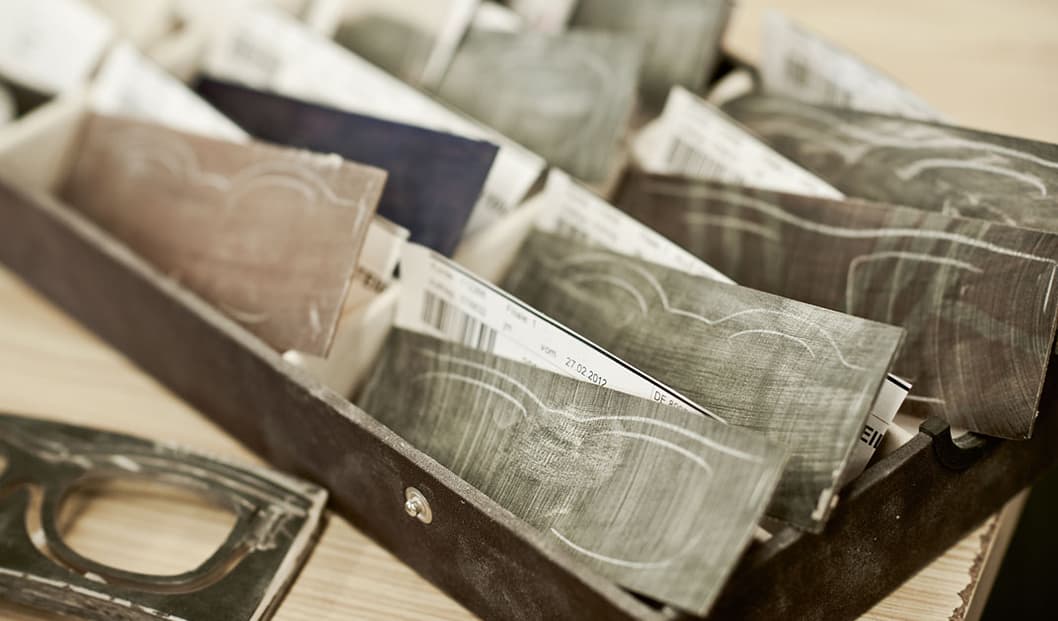 It was this passion for architectural design that inspired Lesca Lunetier's archetypal frame shape, the Crown Panto. With its geometric rims, rounded lenses and thicker acetate frame, it's a look that has become representative of the brand. Ironically, inventing this now classical shape was circumstantial. "The Crown Panto is an icon," Mathieu states. "There are many origin stories for this model, but like many statement clothing or accessories, nobody made this design to be original or cool. It was just easier to make the tools have an angled top rather than a rounded top. So they made this crown shape on the frames, et voilà!" Highlighting the reciprocal relationship between a craftsman and his tools, moments like these showcase Lesca's appreciation for artisanal eyewear traditions.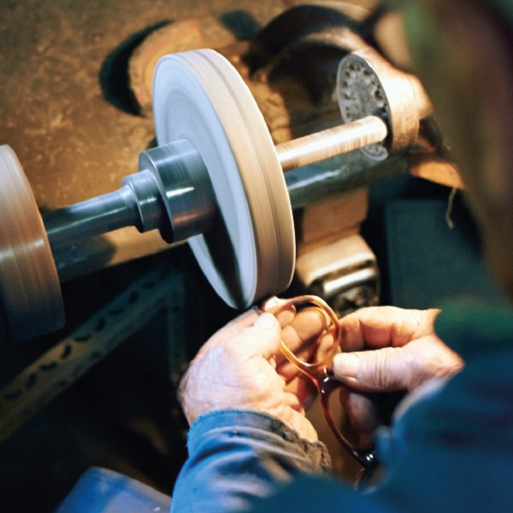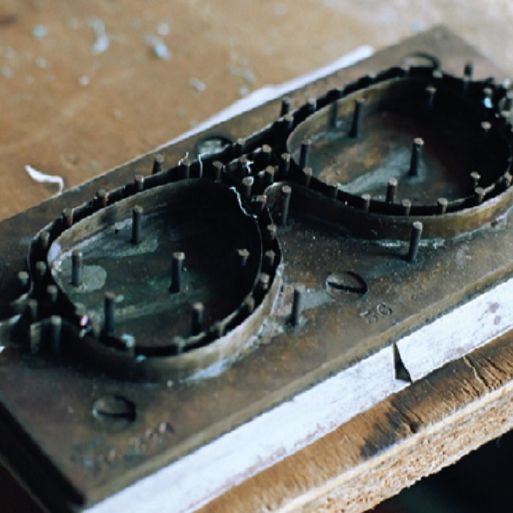 Thoughtful Choices
Using templates and tools from the past is one of the unique parts of Lesca's production. Even the color palettes for current frames evolve from vintage acetates. With no two acetates being the same, there are small but definite color differences in many of Lesca's frames; even darker shades show differing tones of warmth and coolness, exemplified by diverse titles such as '5 - Black,' '5 - Noir,' and '13 - Black.'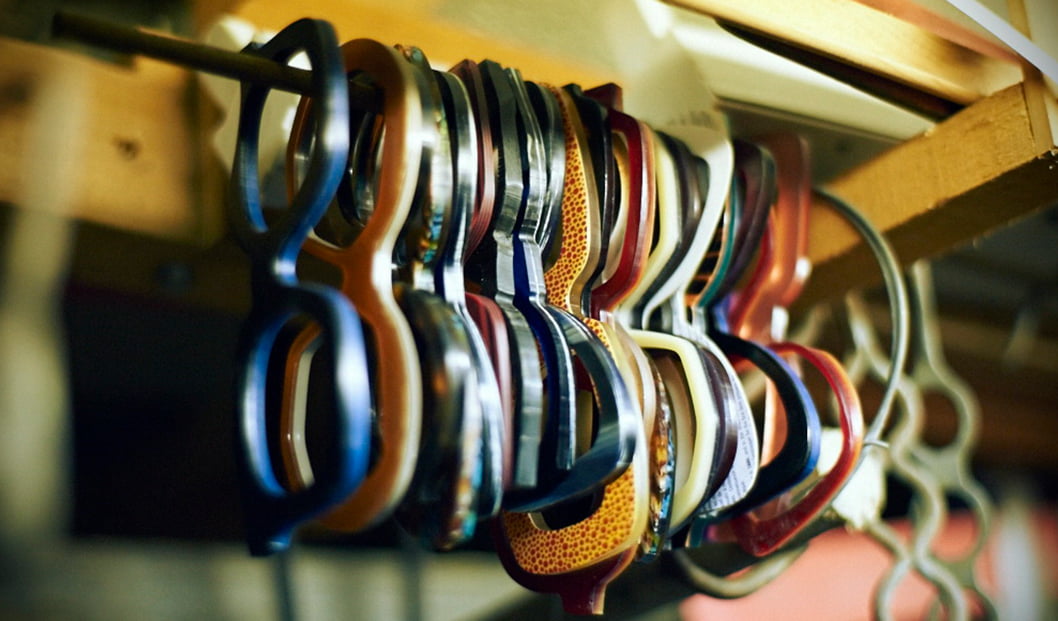 For Mathieu, this evolution has always been intentional. He explains, "different shades of black could be a philosophical question, but yes, over the years basic colors evolved into different shades, and so as a result we change color codes to keep the history of every acetate sheet we've used in the past." However, using different acetate sheets is not randomly done; all the differing sheets are logged within Lesca's archives. "What my father and I are trying to do is keep track of all the past collections. You never know when you might reuse an old color," says Mathieu.
Sustainable Roots
The word reuse, in fact, is central to Lesca's production vocabulary. With its small scale workshop roots, its independence has allowed the brand to maintain a sustainable approach throughout its collections, both past, present and future. "We're a family-sized company, and sustainability has always been a priority," Mathieu declares. "Using materials that contribute to less waste has been our motive and part of our production since the beginning."
In fact, just this year Lesca illustrated their sustainable practices with their Upcycling Collection, which was launched to showcase how they are making frames by creatively recycling acetate boards and unused materials. The brand's upcycling initially started with Joël on a smaller level - Mathieu details, "My father used to make limited edition frames by using the end of stock's acetate sheets. He was helped by his friend, who was also a retired craftsman, and they worked on this upcycling project in a small workshop in Brittany."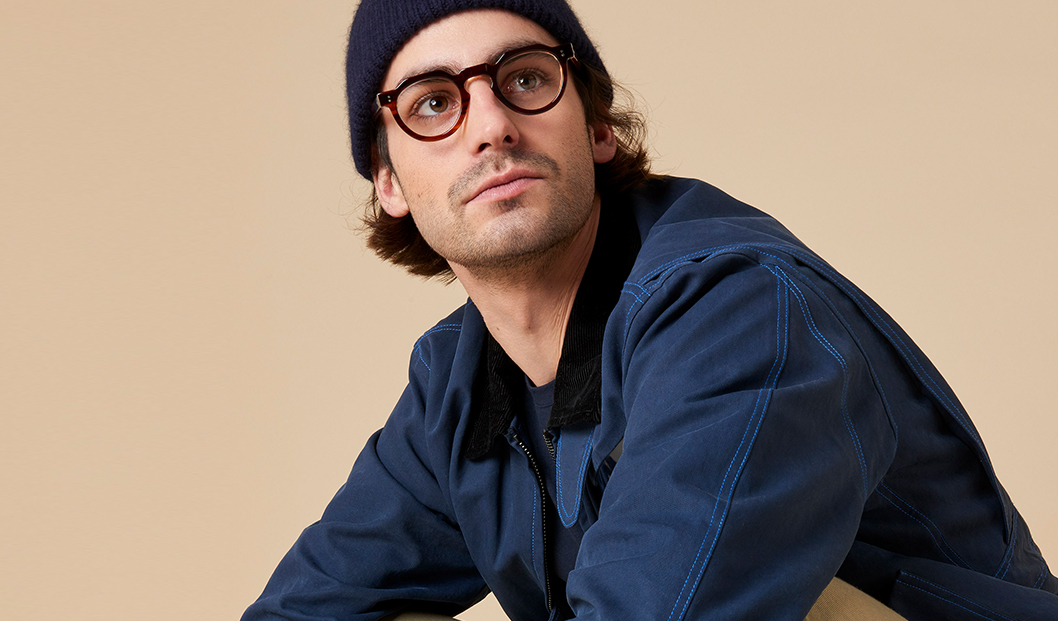 Lesca's Upcycling Collection highlights the brand's history of sustainable design.
However, producing them all within the workshop initially made it difficult to share their sustainable collections internationally. Mathieu says, "it was then that they decided to reach out to a small manufacturer in France's Jura region and went on to produce an entire production with upcycled acetate." This was a moment for experimentation and invention, Mathieu recalls. "It was a lot of work but also a lot of fun, because we could venture out of our comfort zone and starting using colors we normally don't produce in our other collections."
From disposable packaging to reusing waste materials, Mathieu is excited about the brand's future endeavors into sustainable production. "One of the next steps is trying to fix and restore frames to extend their life as long as possible." Mathieu states, "For quite some time now we have been active on the vintage and second hand frame market as well as being committed to refurbishing old frames from the 40s to the 60s."
Lesca Crown Panto x Mia Burton
Now almost sixty years after the brand first began, we are proud to introduce the Lesca Crown Panto x Mia Burton limited collection. Featuring the label's classical Crown Panto shape, these individual sunglasses are the exclusive collaboration for expressing your colors. For Mathieu, this is a collection that is perfect for the season: "The champagne acetate frame color is one of our coolest colors, ideal for summer, and making this the statement frame every style is mounted with a choice of lens colors. It's a stylish choice."
Characterized each by a special feeling, these 8 diverse tints - from full shades to eye-catching gradients - reveal a unique combination of classical and modern aesthetics. Individually packaged with a limited and numbered art poster, this is the eyewear collaboration for making a personal statement, in more ways than one.