Summer Edit: At the Poolside
Summer Edit: At the Poolside
Spending your day at the pool is the ideal way to welcome a stress-free summer. Whether you're looking to relax and catch up on your favorite book or up for a sun-soaked day in the water, our editors have picked their favorite sunglasses and accessories for any poolside preference.
Find Me at the Pool
From crafted silhouettes by specialized eyewear houses like Ahlem and Lesca to oversized and playful shapes from Saint Laurent and Gucci, this curation of frames, clip-ons and chains allows you to mix and match, for a flawless summer look.
Fair and Square
Oversized and glamorous, Gucci 0903S sunglasses in pink and gold are expressive without being loud.
Best for: A confident, feminine and so 70s style.
Personally-stated
With their signature Crown Panto shape and Cool / Radiant blue gradient lenses, Lesca x Mia Burton sunglasses blend traditional French craftsmanship with an innovative color palette.
Best for: Creating a fresh look.
An Elegant Addition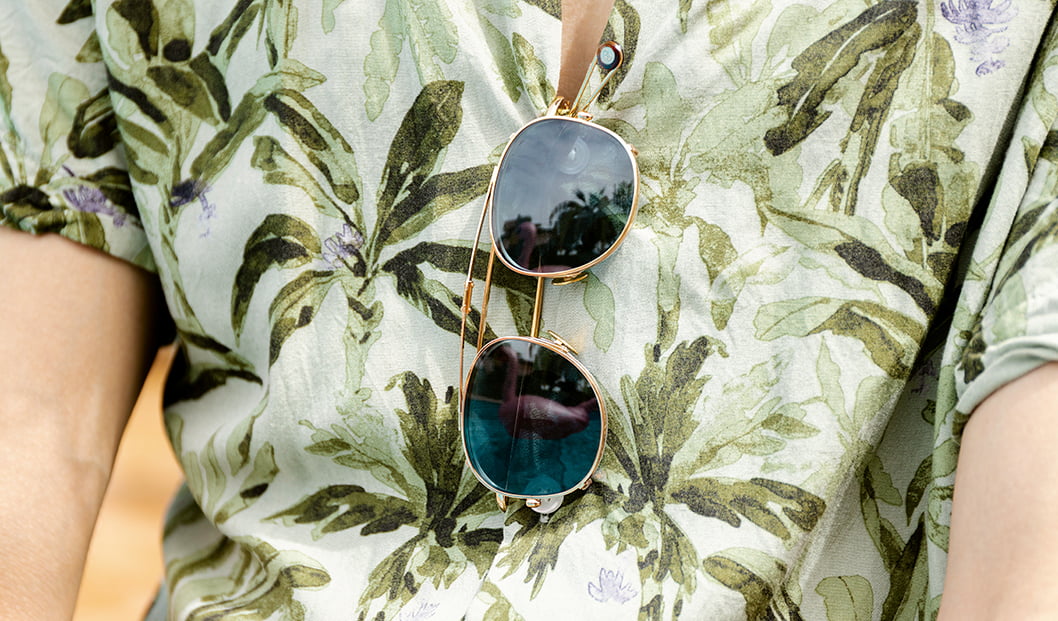 Contemporary and curated, Ahlem's Voltaire clip-on* in rose gold transforms their Voltaire eyeglasses into modern sunnies with its two in one combo design.
Best for: Those who love a luxury finish.

* This style is no longer available in our shop.
Minimal Mode
Ultra-lightweight shades with thin gold rims and floating lenses, Eyepetizer S.Eularia sunglasses are this season's minimalist choice with an elegant aesthetic.
Best for: Being effortlessly on-trend, at the pool or the bar.
A Charmed Vision
Daring and decorative, Gucci GG0725S sunglasses extend the brand's avant-garde attitude with dangling GG monogrammed chains and a curated aviator shape.
Best for: Making an avant-garde statement.
Fun and Fruity
With its pink and yellow glass beads, Frame Chain Candy Lace is the lightweight, playful addition to your favorite shades.
Best for: Adding a touch of color under the sun.
Crafted Roundness
Postmodern and proud, Lesca Phil Sun shades take their inspiration from American architect Phillip Johnson. With its transparent crystal acetate and sea green lenses, this frame reminds us of clear Mediterranean waters and sandy beaches.
Best for: Keeping your color combinations complementary.
Luxury Classics
Lay out under the shade in Gucci GG0910S Sunglasses. With their rounded square green frame and harmonious blue lenses, these shades keep it classic.
Best for: Those who love retro influences.
Creative Direction: Daniela Vutera
Photography: Ignazio Marsolo