Sunglasses and Eyeglasses Size Guide
If you're about to buy a new pair of frames online and you find yourself asking, is this size right for me?, you're in the right place.
Our size guide is here to help you understand how to read your frame size and determine which glasses or sunglasses size to go for, so you can always feel confident about any frame you wear.
What you will find in this guide
How to read the size on your frame
If you already have a pair of frames and want to know what size of eyeglasses or sunglasses you wear, check the inner temple.
You'll see three sets of numbers, which represent the lens width, bridge width and temple length.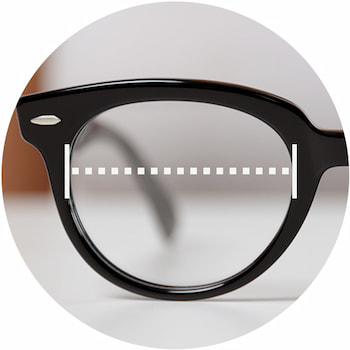 lens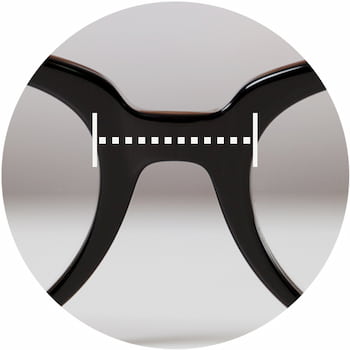 bridge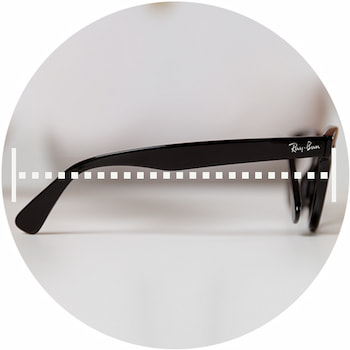 temple
The lens width is the horizontal width of the lens at its widest point and corresponds to the frame's size.
The bridge measurement refers to the part of the frame that sits on the nose and connects the lenses.
The temple length measures the distance from the hinge to the temple tip, which is the part that sits behind your ear.
Note: these three measurements are expressed in millimeters (mm).
On miaburton.com, you'll find the frame size on the product page, above ADD TO BAG.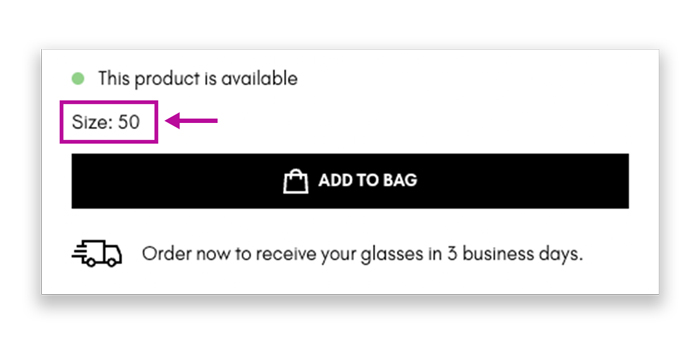 On each of the product pages on miaburton.com, you can also check the frame's complete measurements under Product Measurements.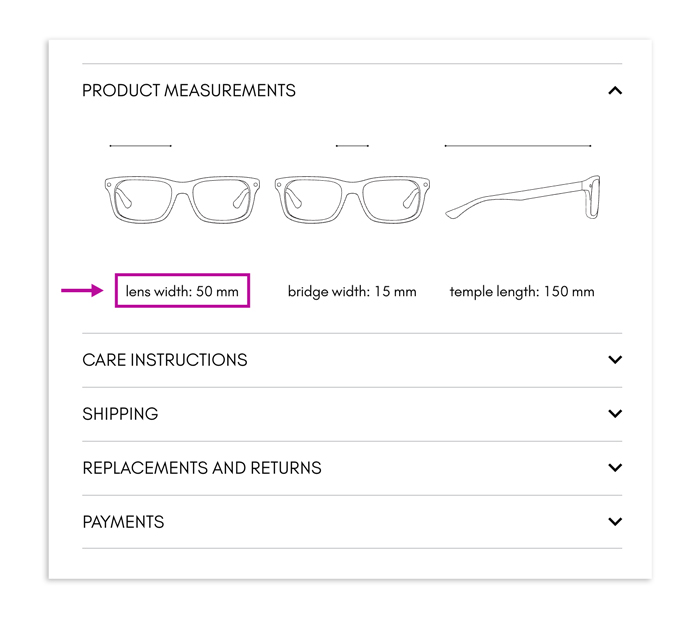 How to find your perfect sunglasses or eyeglasses size
If you don't have a pair of frames around, you can use a credit card or similar-sized paper to find what size is perfect for you.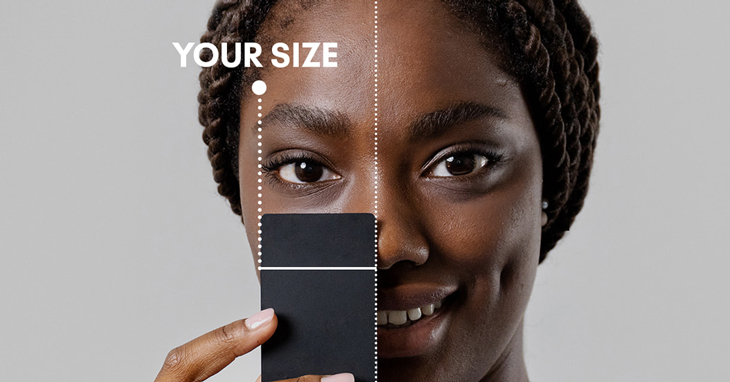 Looking into a mirror, place the credit card over half of your nose and align it horizontally with your eye line.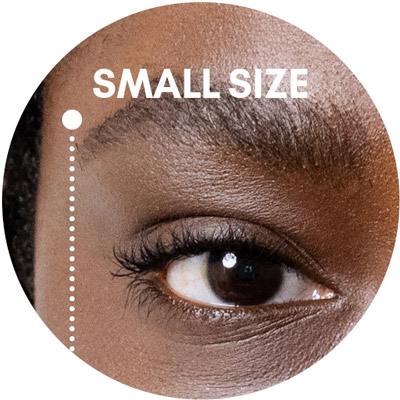 SMALL SIZE
(up to 47)
If the card lands after the outer edge of your eye, you should go for a small size frame, up to 47.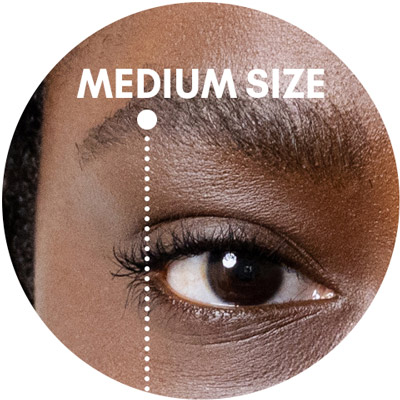 MEDIUM SIZE
(48-51)
If the card lands in line with the outer edge of your eye, opt for a medium size, from 48 to 51.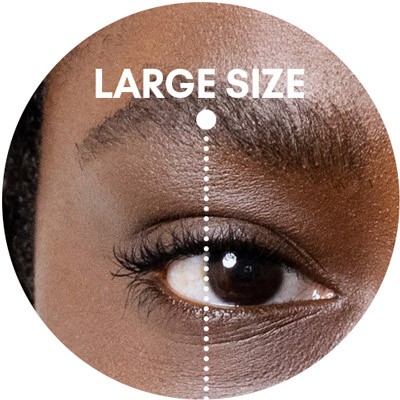 LARGE SIZE
(52 and up)
If the card lands before the outer edge of your eye, go for a large size, 52 and up.
Sunglasses and eyeglasses size chart
Size
Fit
up to 47
small
48-51
medium
52 and up
large
Editor's Tips: how to know your frame size is right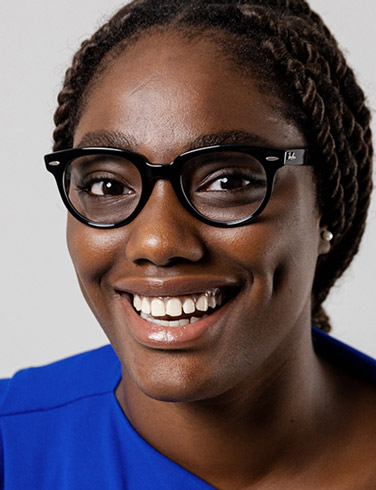 How should your frame fit? Here are some tips to keep in mind.
Comfort is key: you shouldn't feel the need to constantly adjust your frames, they should rest easily on your nose without pinching it or slipping off. The same goes for the temples.
When you look straight ahead, your pupils should align horizontally with the center of the lenses.
Your frames are for the long haul, meaning they should always sit comfortably, especially on your cheekbones – and not moving or tilting when you smile or laugh.
When it comes to your eyebrows, it's a matter of style rather than size. While some experts recommend that your frame should sit under your eyebrows, we've noticed that some people actually enjoy their frames to cover their eyebrows, especially when it comes to sunglasses or oversized, chunky eyeglasses.
What if I am still unsure about my eyewear size?
If you're feeling doubts about what sunglasses size or eyeglasses size to go for, chat to our Customer Service team or send an email to help@miaburton.com. We'll be happy to help you figure out how to choose your frame size.